It is often said that the only limit to a project is its own imagination.
With these words, we would like to introduce our realizations on which you can rely on to realize your personal universe that will meet your decorative aspirations. Our bamboo canes creations contribute to this sought-after atmosphere of harmony, elegance and calm, for your living, leisure and work spaces.
Simplicity & elegance are what we are aiming for with the design of our bamboo structures, at controlled price & quality. We use different treated bamboo canes, commonly used for their exceptional mechanical properties. Bamboo is a living material. If well maintained, bamboo canes structures can last for many years. No bamboo cane is quite the same, nor quite straight. The art is all about balancing shapes and assemblies, highlighting this natural material.
It is our philosophy to pay the greatest attention to each client and each project. Our bamboos are hand worked, carefully implemented and finished. You have an endless variety of possibilities.
---
YOUR OUTSIDE ATMOSPHERES 
---
THE VERANDA 100% BAMBOU PEI, 1ST PRIZE 2021 FOR THE TROPICAL AND DIGITAL BUILDINGS OF THE REUNION TECHNOPOLE
Our 100% bamboo Pei veranda (Bambusa Oldhami, from Bambusaie du Guillaume) and basalt stone foundations: 1st prize of the 2021 trophy of the tropical and digital building of the Technopole of Reunion
Design Thibaut Fung Architect and Christophe RAT Engineer. Realization Guillaume, Briac, Thibaut and Cristobal, bamboomen.
Cool! Bamboo we
u!
THE " CONFUCIUS " PERGOLA
With a footprint of 9 m² and a coverage of 16 m², on a height of 2.15 m, you can customize it to your desires and the needs of your space: size & proportion, deck or waxed concrete floor, lights atmospheres… Put a touch of bamboo zen in your daily life!
THE VERANDA 100% BAMBOO "JM"
With a footprint of 12 m², MOSO and Auréa bamboo, basalt rock base, at a height of 2.20 to 2.4 m, aluminum bacacier cover, stainless steel bolts … taste the flavor of a veranda 100 % Bamboo!
THE " JUJU 4.4 " PERGOLA
The shade house, with a cover of 34 m², is made of thin bamboo canes, laid in facing, leaning on 4 bamboo canes anchored in basalt studs. Efficient ergonomics and elegant proportions are sought after. Discreet lighting can highlight it in the evening.
THE " THIBAUT " PERGOLA
Based on the Confucius model, Thibaut, a young and talented architect from Reunion, can be thanked for this superb design!
THE " DELPHINE " PERGOLA
Perfect when integrated in a green setting, this pergola is an original idea of ​​Delphine the owner, studied & produced with Juliette, designer and 3B Briac Bois Bambou. A happy band for a wonderful moment of sharing!
THE " BIG FAT " SIDING
By reinforcing the existing wooden frame with a Phylostachys Pubescens bamboo 14 cm in diameter, it is the creation of a warm universe to recompose your outdoor terrace.
THE " DINA " BICYCLE SHELTER
Here a shelter for electric bikes located at the Dina Morgabine hotel. A big thank you to the team of the establishment for their kindness, their confidence and their creative audacity!
THE RESTAURANT " LA CASE BAMBOU "
The realization of this false ceiling for the restaurant La Case Bambou was a great moment of sharing. We send a special thanks to Franco and Maurice, and all the restaurant team, who welcomed us with great kindness & congratulations to the chefs' delicious dishes!
---
YOUR INSIDE ATMOSPHERES
---
THE ATMOSPHERE SIDING
A new warm and elegant atmosphere in the living room thanks to the magic waves of bamboo. In breeze view or simple space separation, it brings a warm and unique touch and is adaptable to an existing frame, ideal for your interiors.
THE BAMBOO ROUNDS SIDING
Customize your space and play with the light. You too, work on this natural and magical material: order our kit of pre-cut bamboo circles for a final facing surface of 1.60 m² and make your own dream space!
THE OFFICE LANDSCAPE FACING
Have your offices aged a bit? Think bamboo! Now is the time for a little renovation to boost your work environment and give joy to your teams and customers. Put some magic and light in your everyday space!
THE BAMBOO CANES FALSE CEILING
The space under the terrace becomes warm and radiates the magic of bamboo. A simple implementation that brings a lot of charm to this veranda. Thank you to the owners for this wonderful moment of sharing and friendship.
THE MOBILE SIDING
Here mobile sidings in a well-being salon in Saint-Denis, based on an original idea from our client that we thank for her trust! Design and production by Bamboo Deck & Pergolas, with the assistance of Juliette and 3B Briac Bois bambou.
THE ZEN TOILETS
Let's be honest, this time of day should always be peaceful and calm. What better solution than Zen Toilets to reach your personal nirvana?
---
YOUR FURNITURE & OBJECTS 
---
….
That's it, the bamboo speaks to you? Do you feel an inspiration? It is now your turn to take the plunge and make your dream world come true! We invite you to down load our portfolio book, or visit our social networks for more tips and information and finally have the bamboo style!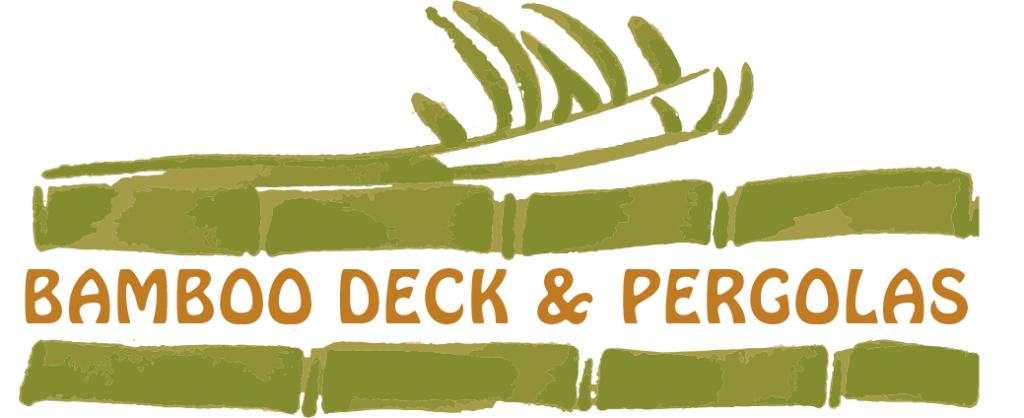 Bamboo, I Love You.