We work with our clients & partners on Smart Building and Smart City projects, solar urban planning, development of innovative solar real estate. In this spirit, we refine the traditional technical programming of urban compositions, planning regulations, city designs, and buildings. In consultation with investors and operators, we are working on pragmatic adaptation Eco targets for cities and buildings, in the fields of space composition and clean technologies.
Thanks to our history & vision, we can define and pilot the design and launch of Solar Call for Projects in the solar industry sector, to set up Positive Energy Office Buildings, hotels, complex urban blocks and neighborhoods, solar photovoltaic systems for fueling smart building and E-Mobility. Our missions focus on the design and integration of urban energy services in the projects.
We support development studies for energy transition sectors, such as energy efficiency, solar and biomass in Indian Ocean.
In everyday life in La Reunion Island, a volcanic country of seas and mountains, regularly swept by cyclones, on the islands of the West Indian Ocean, or in the mega cities of the planet, it is necessary to always assess the management of risks while engineering, when atypical or severe weather conditions affect fragile coastal areas, countryside, urban worlds, our societies, our ecosystems and our economies.

This is Urban Solar Design.
Our recent références (2019-2018-2017)
Smart building in climate change Seychelles, STANTEC, GCCA, Training and workshop of Engineers and Architects of Seychelles, October 2019
ANALYSIS OF THE POTENTIALITIES OF THE BAMBOO ENERGY SECTOR FOR THE ISLANDS OF THE INDIAN OCEAN, CASE STUDY FOR THE ISLAND OF LA REUNION – BAMBOONEEM.RE
MODELING STRATEGY ENERGY TRANSITION 2020-2030 IOC ISLAND – Energy Efficiency-Biomass-Solar-Territory and Economy Integration – Indian Ocean Commission IOC, June 2019
FEASIBILITY STUDY OF A ENERGY CLUSTER FOR THE ENERGY TRANSITION OF THE INDIAN OCEAN ISLANDS 2020-2030 – Indian Ocean Commission IOC, february 2019
CENTRAL VILLE DE SAINT-LOUIS BUILDING STUDY, SCHEMA DIRECTEUR – SPL Grand Sud
SOLAR BIOCHEMISTRY – VALORIZATION OF THE BIOMATERIALS OF THE MEETING – Agricultural Resilience and Territory – BAMBOONEEM.RE
PROPOSED CLIMATE CHANGE ADAPTATION PROGRAM – SOLAR TIANJIN MEGACITY – PILOT PROJECT – TIANJIN 2018
A GREEN CLUSTER, "GUIDING ENFORCER" TO THE TEAM 2FUTURES – MAURITIUS ISLAND 2018
STUDY OF METHODS FOR THE PATRIMONIAL MANAGEMENT OF PHOTOVOLTAIC ENERGY ON HOTEL REAL ESTATE FOR SELF-CONSUMPTION AND E-MOBILITY – – BAMBOONEEM.RE – URBAN SOLAR DESIGN
STUDY OF ECONOMIC MODEL OF BAMBOO DESIGN ACTIVITY AT THE ISLAND OF LA REUNION, BAMBOO DECK & PERGOLAS – Reunion 2017 – BAMBOONEEM.RE – BAMBOO DECK & PERGOLAS
STUDY OF THE BAMBOO SECTOR, FROM REUNION ISLAND TO CHINA AND RETURN, supplier identification, missing links, potential in interiors and facades, public spaces, gardens and urban park, technologies, markets, inspirations, training – 2017 – BAMBOONEEM.RE – BAMBOO DECK & PERGOLAS
Design of the concept of "100 MEGAPOLES SOLAIRES CHINOISE" program – Franco-Chinese cooperation October 17 – BAMBOONEEM.RE – URBAN SOLAR DESIGN
SMART CITY ORGANIZATIONAL PROCESS: implementation method, means and working group Smart City block 7 and "Coeur de ville" La Possession, foundation seminar June 2017. SEMADER, CITY OF LA POSSESSION, ICV
EXPLOITATION & ENERGY SERVICES COMPLEX URBAN BLOCK, ILOT 7 ZAC "Coeur de Ville", PRE-PROGRAMMING SOLAR ENERGY ADAPTATION of the block 11 ZAC "Coeur de Ville", SEMADER – ICV
SMART BUILDING SOLAR and EMOBILITY, ACTIPARC 1 and 2, ZA Des Sable, SEMADER – ACTISEM
SOLAR PROJECT CALL FOR POSITIVE ENERGY BUILDINGS, ACTISEM office and industrial real estate, Tenant head office SEMADER – ACTISEM
LEGAL & TECHNICAL OPTIMIZATION OF THE 5TH FACADES OF BUILDINGS, block 7 ZAC "Coeur de Ville" – SEMADER – ICV
GLOBAL SOLAR PROGRAMMING FOR REAL ESTATE, ACTISEM Eoffice and industrial real estate and CRE – SEMADER Call for Proposals
INTEGRATION OF SOLAR ENERGY MANGAMENT IN THE OFFICE AND HOUSING REAL ESTATE OF SEMADER
PROGRAMMATIC ENGINNERING FOR INVESTMENT AND EXPLOITATION OF DIFFERENT REAL ESTATE ASSETS, Handicraft village, Office building, BLock 7 ZAC ZAC COEUR DE VILLE, SEMADER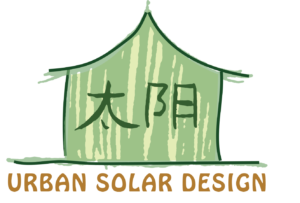 We are all neighbors of the Sun.